DISCUSS: Weight history and goals
What to expect in this section:
Start the conversation
Below are some examples of how your weight management could start:
Explain that obesity is not your patient's fault. When discussing obesity with your patient, it is important you help them understand that body weight is influenced by many different factors, including genetics, environment and hormones, and that's why losing weight and maintaining weight loss may be challenging for people living with obesity.1,2
Take weight history
During your weight management discussion, consider taking your patient's weight history to understand any potential triggers for their weight gain, their weight loss attempts to date and to discuss any challenges they encountered.
Below are some examples of questions, which could help to initiate your weight history discussion with your patient: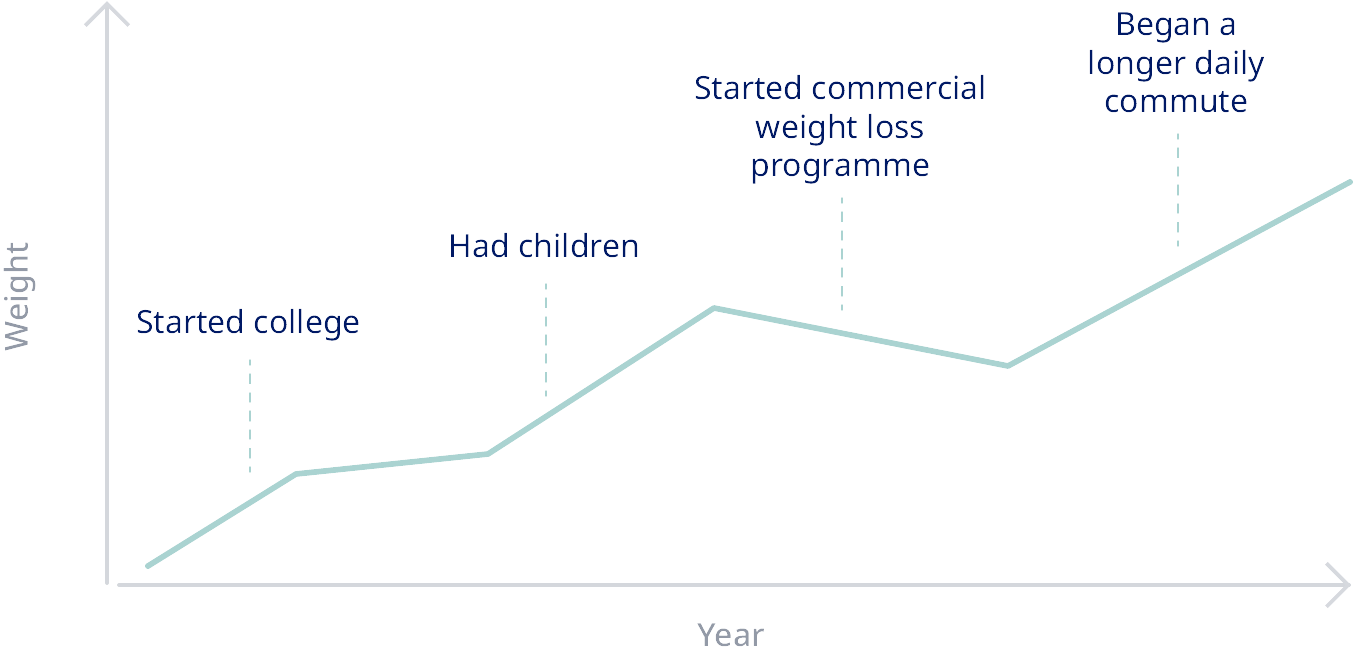 Set realistic and attainable goals
Once you have a good understanding of the patient's weight journey so far, you can progress to discussing and setting goals together. Below are some examples of questions, which could support the conversation on goal setting with your patient:
Start by eliciting what your patient's goals are. By doing this, you can help them to determine realistic and achievable targets. Consider the following:
Short-term goals
Long-term goals
Next, together with your patient, explore how they will be able to achieve these goals. The steps should be measurable and build on each other over time.
Lastly, set realistic dates for when your patient will aim to achieve both their short- and longterm goals, and importantly, set expectations that obesity management is a long-term process.3
For more information and talking points, download the '5 steps on obesity' resource, a guide to discussing weight with your patients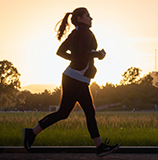 Register on the Novo Nordisk healthcare professionals portal to discover our treatments and access information and resources.
References

1.     Wright SM and Aronne LJ. Causes of obesity. Abdominal Imaging. 2012;37:730–732.

2.     National Institutes of Health. Clinical Guidelines On The Identification, Evaluation, And Treatment Of Overweight And Obesity In Adults. Available at: http://www.nhlbi.nih.gov/guidelines/obesity/ob_gdlns.pdf. Last accessed: October 2020.

3.     Vallis M, Piccinini-Vallis H, Sharma A, et al. Modified 5As. Can Fam Physician. 2013;59:27–31.
You are leaving RethinkObesity Australia
The site you are entering is not the property of, nor managed by, Novo Nordisk. Novo Nordisk assumes no responsibility for the content of sites not managed by Novo Nordisk. Furthermore, Novo Nordisk is not responsible for, nor does it have control over, the privacy policies of these sites.
Go to page
Find your local HCP portal
At Novo Nordisk we want to provide Healthcare Professionals (HCPs) with scientific information, resources and tools.